Sustainability and/or success
It's fair to say it's taken me a few goes to get my thoughts on this whole situation into some sort of order....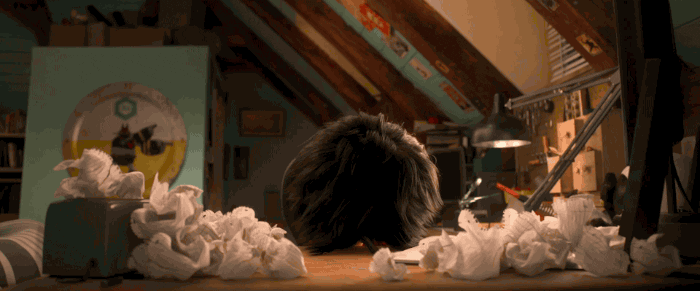 First, a little context...
The last five years for Darlington have been a high point in terms of success and a feel-good factor around the club. Saved from complete shutdown by supporters in 2012, we were demoted to the ninth tier of English football by the Football Association and forced to change our name, thanks to the actions of our outgoing owner - the third such person to put the club into administration - on whom more later.
Fast forward to 2017 and things look decidedly rosier. The debts of the previous administration have been paid, we've been promoted three times in four seasons, we have returned from four seasons of exile in Bishop Auckland (though they were excellent hosts) and we've been cleared by the FA to return to our old playing name from next season onwards. The club - almost entirely volunteer run from top to bottom (bar the playing and management staff) - looks to be doing exceptionally well on the pitch.
Off the pitch, the return to Darlington has been slightly bumpy. Though our relationship with our new landlords at Darlington Rugby Football Club got off to a somewhat tricky start, the matchday experience has improved markedly since the great homecoming on Boxing Day last year.
Two weeks ago, the bombshell. Confirmation of rumours that had gained rapid traction on forums and social media that, due to us not having 500 covered seats owing to a misunderstanding of ground grading rules (that we only became of too late to remedy), we would be unable to participate in this season's playoffs, should we pick up the point that guarantees a top five finish at Salford this coming Saturday. Our board came in for some stick on this one - so much, and much of it over the line, that two directors (we only had three!) have stepped down. although one remains as club secretary, ultimately responsible for making sure we comply with rules in the future. The appeal for this, as I attempt to write this, will be heard tomorrow.
A fractious fans forum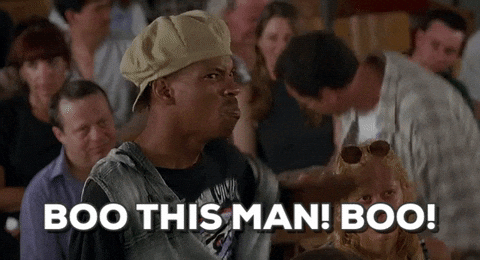 Friday, 21st April 2017. A fans forum at which we expected answers and apologies. What we got instead, came so far out of the blue that even the board and Supporters Group have said they didn't know it was coming. Tensions ran high throughout the forum. The board apologised for their part in the seating cock-up. A fan accused them of being unable to run a bath. The top table shot back that the fan in question (who has hopefully found someone to run his bath by now) might be happier supporting Hartlepool. The whole night felt like it was spent very close to the line, crossing it a few times on both sides. Several fans asked if outside investment was the answer - the board would respond each time that interested parties were welcome to get in touch, but none had.
Wayne Raper - chair of the Supporters Group - had just finished presenting the latest fundraising drives to improve the pitch (part one of a four part plan to get our seating sorted) and plug an £80k gap in next season's budget bought on by overstretching our finances - a habit we've never fully shaken since going fan owned.
Martin Gray stood up, and almost immediately halted the newly launched drives in their tracks. He announced he did not believe fan funding could carry us any further. Our hardcore of 1,000-1,500 would be unable to raise the budgets required to compete at this level - or the National League that follows it. Private investment was now the only way for the club to achieve the ambition of returning to the Football League. What was more, he'd been talking to interested parties. Parties that believed in him, and wanted to be part of the story of Darlington's return to "where we belong".
The choice, he said, was simple. Trust and believe in him, as we have for the past five years, and let him deliver on this dream. Talk to the investors, take their money, see where we end up. The alternative was that we remain fan owned. Budgets are cut as we attempt to live within our means, quality drops on the pitch, interest drops off it, budgets are cut in response to the falling revenues, and the cycle continues. Ultimately, MG and his coaching staff would walk away from the club, as he is not prepared to have anything stand in the way of his ambition.
The choice
Social media, as you would imagine, lit up. Who was the mystery investor? One name seems to be repeated most often - a name no-one would reasonably want associated with our football club ever again. The man who walked away with our football share, went back on promises and claims made, and ultimately left us in the situation we have spent the last five years recovering from.
Most, as far as I've observed, seem broadly in favour of a return to the days when one person is writing the cheques. Some caveat this by applying conditions, and some of those say one condition is that Raj Singh never again darkens the door of Darlington Football Club - an understandable viewpoint.
An investor has now entered talks with the club. While the identity of the investor is unsurprisingly being kept confidential, they have donated £10,000 to our pitch fundraiser for which we are all extremely grateful.
I've spent four days flip-flopping on the options, and I keep coming back to one phrase uttered by Wayne Raper when outlining his reasons for joining the Supporters Group and ultimately moving up the ladder to becoming Chairman.
"I want this football club to be somewhere I can bring my kids".
I agree with him. I would be unwilling to sacrifice fan ownership of the football club in order to satisfy the ambition of one man who will leave The Quakers long before a lot of the supporters do. Gray's proclamation that he has the investors ready to go - information he had apparently withheld from a board who'd been looking for just these sort of people - made in such a public way, turned it into something of an ultimatum. My way or the highway. Back Gray, or back the football club - when we should be able to do both. It almost felt, whether intentional or not, like he thought himself bigger than the club, that he could spring this on everyone with zero notice. No-one is bigger than the football club.
There are questions, too - if this investor believes in him, what happens to us when MG eventually moves on? Are we left picking up vastly inflated bills when we apparently can't manage already? What does the investor want in return? Are they paying all the bills, or will fan fundraising still play a part?
When the supporters saved the club five years ago, it was with a vision that we would show the money men how it was done. We would run a sustainable, but successful club that didn't spend it's way into trouble, that didn't have the constant spectre of a fourth administration lurking in the shadows. We haven't done a very good job of it, truth be told - outgoings have frequently exceeded income (thanks in part to an exaggerated percentage going on the playing budget, it was claimed at the forum) and we have constantly had to plug these gaps through fundraising.
I, along with many others, volunteer my time to this football club because I want it to survive. I want it to succeed as well, but it is more important to me that, to go back to Wayne, I have somewhere I can take my kids. I want Zoe and Mason to grow up as Darlington fans, to look forward to 3pm on a Saturday as much as I do. I want us to live within our means - for our annual accounts to show break-even, or a small profit which can be re-invested or saved for harder times. The odd cup run boosting the budget or giving us the money to continue to improve the ground. I accept that this would likely mean stagnation at a level lower than Darlington have historically played, and less success than we have been spoiled by in the last five years.
I am not against an investor, or an individual, coming in and wanting to put money into our football club. I don't think anyone would be. What I am against is the possibility that we may have to surrender our control and ownership of the club in order to get this person on-board. It feels oxymoronic to suggest that someone might want to just give us some money without anything more than a "thank you" in return.
I hope that whoever this person is, they understand the cynicism most Darlington fans will have for handing back the reins. Hell, if it is Singh, he should absolutely understand why a number of fans are reticent. We've been through three administrations at the hands of people who wanted "the best" for our club. At least now we don't have a 25,000 seat white elephant for them to try and grasp control of. Asset wise, we've basically got a tin shed, 297 covered seats and a bloody good playing squad.
Should control be a part of the deal, the Supporters Group will ultimately set the course for the future of the club. A vote would have to pass to change our constitution, allowing us to return to our old model. If it all went wrong from there it would be our fault - we voted for it!
I want Darlington to succeed at the highest level possible - but it is more important to me that we survive. My ultimate outcome from all of this is that we somehow retain fan ownership and control while allowing the investor to do their thing. They can have a percentage, as long as it's not 51% or higher!
It's going to be a summer of uncertainty while this plays out. All we can do (and what we must do) is continue to back the club with our support and where we can, our money through fundraising and attending Blackwell Meadows. Until we decide otherwise, this is our club.
···